Need Help?
Contact the Clean Team
Carpet Cleaning and Repairs
With nearly 3 decades of training and experience in all manner of carpet care, we have the skills to provide professional solutions to common carpet problems. Whether you are faced with spills, burns or pot plant damage, need carpet uplifted before renovations or need it re-laid and adjusted, or your carpet has 'bubbled' with time and wear and needs re-stretching, we can take care of it. IICRC qualified
Pest Control
Treatment from all manner of pests from ants to wasps.
A&J Services are fully licensed members of PMANZ so your safety and peace of mind are paramount. PMANZ REG 795. Licensed VESPEX applicator.
Window Cleaning
STREAK FREE WINDOWS – A&J Services use a combination of traditional cleaning techniques with Pure Water cleaning – great for your windows and easy on the environment. You will love the finish!
Chimney Cleaning
We have 30 years of experience with all forms of space heaters, chimneys and flues. Ensure your chimneys are clean to enjoy a warm, safe and efficient burn from your fire.
Furniture, Drape and Leather Cleaning
Furniture, Drapes & Mattresses can occasionally become soiled or stained. We offer an on-site mattress cleaning and deodorising service. Leather Furniture care is a specialty using Pelle products to clean and extend the life of your furniture.
About US
Qualified & Professional Service
Quality Work Family Friendly
A & J Services are a Christchurch-based family run company with 28 years' experience in Pest Control and Carpet services and 30 years' experience in window cleaning and chimney sweeping.
Fully Registered and licensed Pest Control firm.
We are registered for all forms of urban pest management and our licensed technicians have the N.Z. Certificate in Pest Operations-Urban Pest Management, Level 3. We are long-standing members of the Pest Management Association of New Zealand, reg # 795.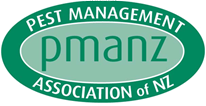 Call us today for a FREE inspection and quotation.
Reliable

Honest

Quality Workmanship

Friendly